It is always a good idea to buy spare parts from car wreckers because you can get them cheaper than at the dealership. Imagine getting the same component that's hardly used for a lower price. It's no less than car heaven if you ask us.
In this article we will cover
But, when you are looking for spare parts at a junkyard, you should always be cautious about the component's health and condition. You don't want to spend your hard-earned money on faulty parts.
If you don't know how to inspect old car parts at the junkyard, you have come to the right place. We will tell you what you should look at and how to differentiate between a heavily used and a slightly used car component.
Check the Appearance
The appearance of a spare part will tell you how old it is and its current condition. If there are several surface defects like dents, scratches, and scrubbed-off paint, you should steer clear of that component. It has probably been used too much, and it is nearing the end of its life. Buying a car component like that now will only cause you trouble in the near future.
Moreover, if there are any burn marks, colour inconsistencies, flow marks, or welding lines visible to the eye, it is best to stay away from these parts as well.
Check if it is according to the Specifications
You must compare the part in your hand with the critical parameters of the product, like the dimensions, the weight, and any other specific attributes related to the component. Furthermore, if the part is exposed to corrosion, you should check for signs of rust and related damage. If even one of the issues exists, you should drop it and look for another one.
We offer services throughout the Waikato, Auckland, and Bay of Plenty regions.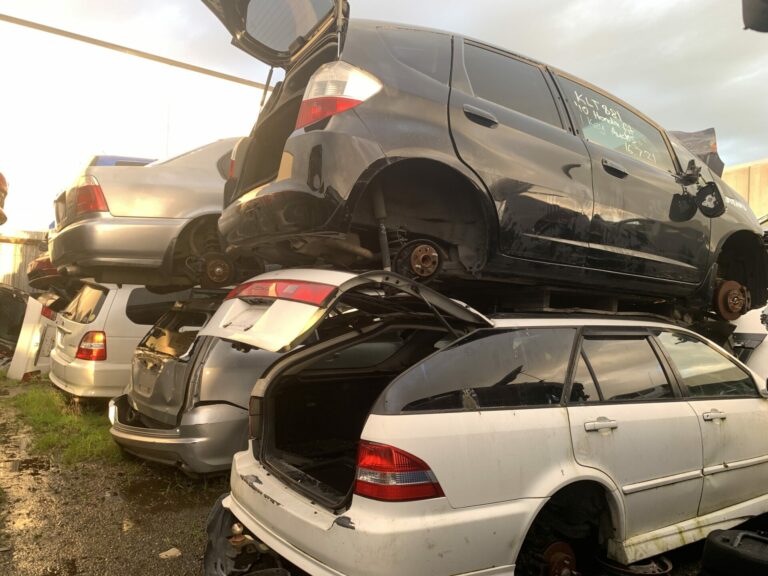 Fit & Function
Once you have checked the physical appearance of the part and then compared it with the manufacturer's specifications, it is time to check its fit and function.
First, the part should be an exact fit for your vehicle. In other words, it should be a mirror image of the component you are trying to replace. That's because if a spare part doesn't fit your vehicle, there is no point in buying it from a car wrecker.
We recommend looking at the specific part number and then comparing it with the one you want for your vehicle. If the digits and alphabets match, you shouldn't worry about the fit.
Then comes function, and this is the most important thing to consider. That's because the component's physical appearance and condition mean nothing if the part doesn't work.
We often deal with people that want cash for cars. But the important thing to note is that these vehicles are usually in an extremely dilapidated condition. People call us for car removal services, and these cars don't normally come into our lot on wheels, which means that most parts inside also don't work.
So, if a component belongs to one of these vehicles, you have to be careful. That's why we have provided you with the knowledge above. So, you can steer clear of the bad eggs and only target the good ones.