Salvage yards and car wreckers have a ton of different auto parts that you can use on your vehicle. But do they have anything that could help with regular maintenance? Yes, indeed!
Even though salvage yards have parts from written-off, discarded, and totalled vehicles, you can find some that you can use on your current car.
In this article we will cover
Here are the ones most valuable for you:
Parts for the Brake System
The brakes need maintenance after you use them for a few thousand miles. When that time comes, you also have to change the brake pads. But going out and buying new ones can set you back by $40 to $200, depending on your vehicle. On top of that, you have to pay the mechanic for their service. In total, this entire episode can cost you north of $300. If this continues, you might have to call a car removal company and get rid of your vehicle.
After all, $300 is a lot of money for something that needs to be changed regularly. So, it is wise to find a way to cut costs.
That's where a junkyard comes into play. These guys pay cash for cars and use them to extract parts. Therefore, at a salvage yard, you can often find unused brake pads for your vehicle. You can buy these and use them to replace the old ones instead of buying a fresh set.
Moreover, if you find something else missing during the brake service, you can fetch that part from the junkyard and ease your worries. It is literally car heaven if you ask us!
Belts & Pulleys
Most vehicle owners do not pay attention to the belts and pulleys installed in their cars. These parts are commonly overlooked, but they are vital for the vehicle. So, before one of them malfunctions, you should play safe and change them at the workshop.
We offer services throughout the Waikato, Auckland, and Bay of Plenty regions.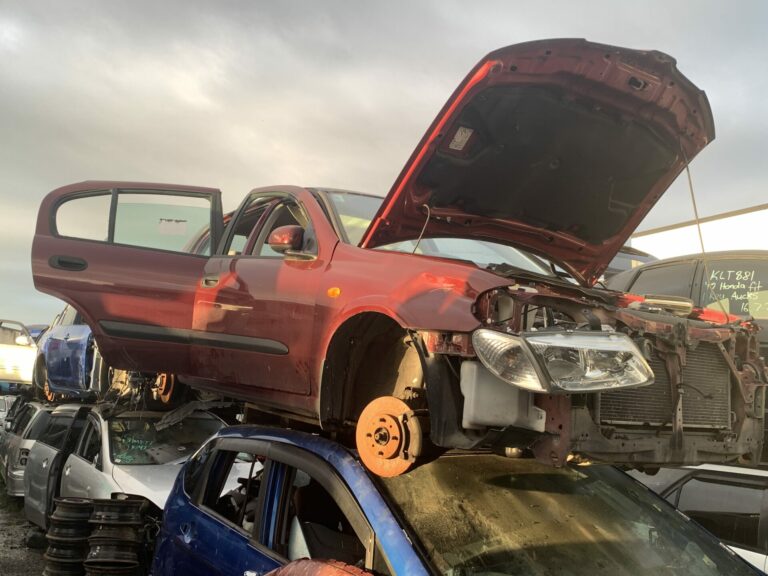 Luckily, belt tensioners, belts, and pulleys are easy to find at a junkyard. Most salvage yard owners even let you have them at a discounted price. So, it is a win-win for you, especially if you desperately need the part for your car.
However, before you pay any money for belts and pulleys, ensure the components are in one piece and in good condition.
Tyre Nozzles and Caps
It is quite common to get a flat tyre when you drive your car daily. Luckily, we have tubeless tyres, nowadays, to save you the trouble of being stranded by the side of the road. But to make the tubeless technology work, the tyre needs a nozzle to help fill the air inside.
Without the nozzle, you cannot inflate the tyre. So you see how important it is to your daily commute.
The good news is that you can find tyre nozzles and valve caps at a junkyard quite easily. You shouldn't waste money on such a small part, especially if it is easily available. So, when you are on your next trip to the salvage yard, get yourself a couple of tyre nozzles and keep them in your car for emergency use.