Car Wreckers Hamilton, We Buy Cars & Sell Parts
We purchase unwanted vehicles in Hamilton and sell used auto parts.
To sell your vehicle fill out the form now.
Car Wreckers Hamilton
Our car wreckers Hamilton service helps you clear up the car wreck cluttering up your backyard by buying and removing your vehicle in Hamilton. Whether you have a non-running, rusty, unwanted vehicle you need to sell or looking for auto parts to fix it, our service can help. We buy all makes & models, in any condition, dead or alive and sell the salvaged parts. We service the greater Waikato region and free pickup is included.
Why Us In Hamilton?
Nothing but excellence when it comes to dealing with customers.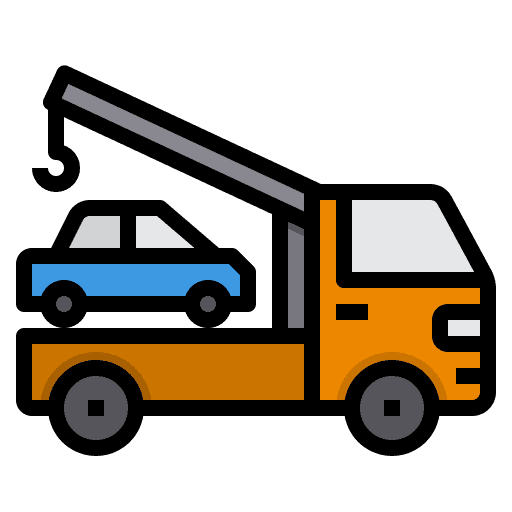 Same-day free pickup
Promptness is a quality we highly value, have your car picked up same-day from anywhere in Hamilton, that too free of cost.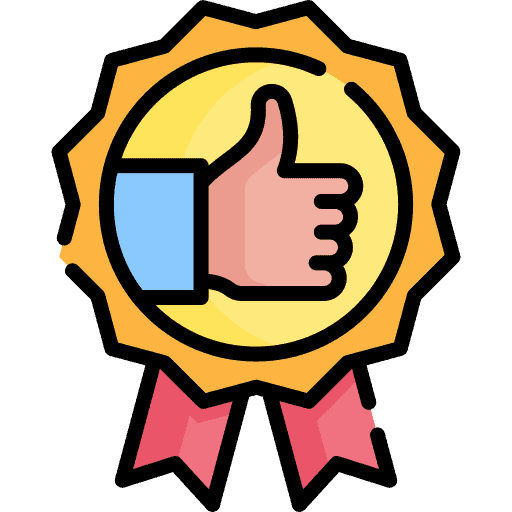 Top Offer In Hamilton
We assess your vehicle then quote you a justified price based on recyclability that will surely be the best in the market.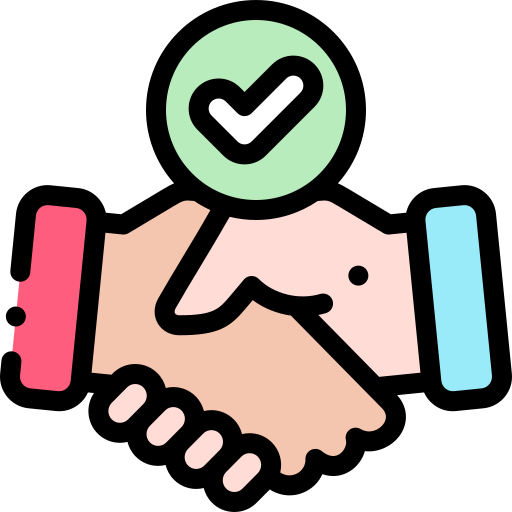 We come to you
We come to you anywhere in Hamilton to purchase and pay. We take care of everything, for free, you just need to contact us.
Need a Part?
We've one of the largest used parts stock in Auckland and Hamilton. Fill out the form and we will get back to you ASAP. If urgent please ring us.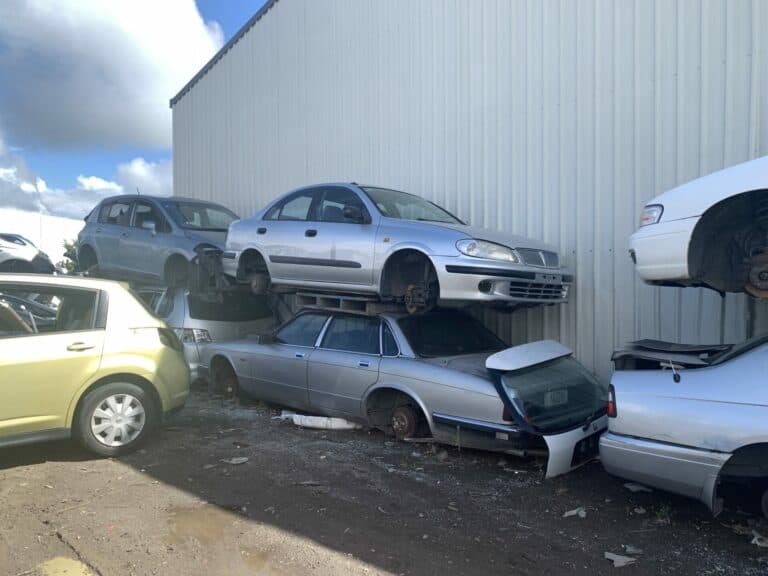 Used Car Parts Hamilton
We wreck cars to salvage parts and sell the used auto parts from our Hamilton yard for the most common makes in NZ such as Toyota, Honda, Mazda, Mitsubishi, Ford, Holden, Nissan, BMW, Subaru and more. If your vehicle is broken and are in search of quality yet affordable used parts then reach out to our car wreckers in Hamilton. If you are not in Hamilton, we also ship the parts nationwide. To request a part contact us now.
Waikato Wide Car Wrecking
We help customers from all around the Waikato region every day to get rid of their unwanted vehicles and pay them in return. We'll do the hard work, including travelling to you to collect the car at no extra cost. We provide wrecking services whether you live out in the West in Raglan, South in Te Awamutu or Putaruru to Taupo, East in Morrinsville or Te Aroha, or North in Ngaruawahia or Huntly to Te Kauwhata.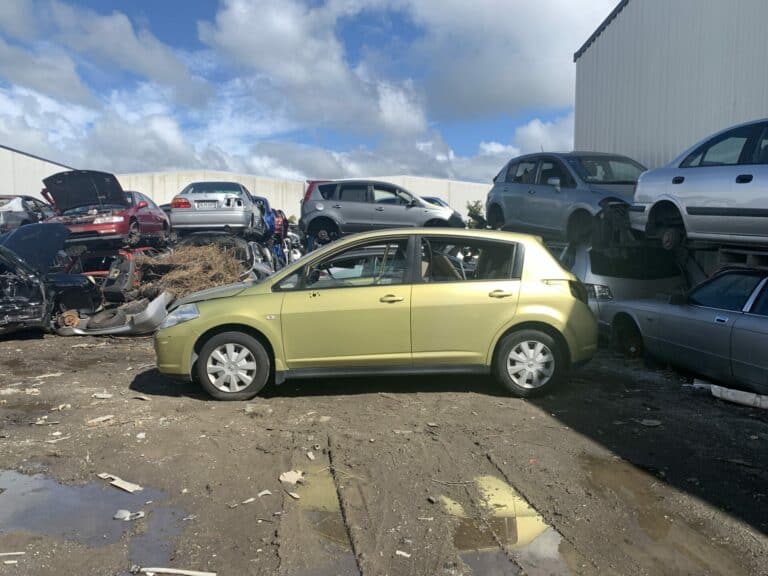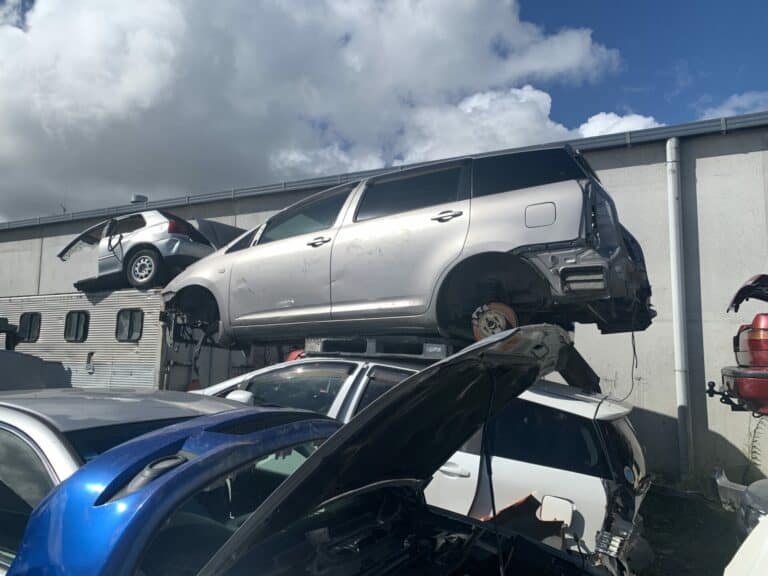 The price depends on the make, model, type, and condition of the vehicle. We can only give you an exact price once we have the car details. For a ballpark price, it can be anything between $300 and $10,000 with us.
Calling us would be the quickest and best option to inquire about parts. We do respond to online inquiries as swiftly.
No, we do not charge a towing fee.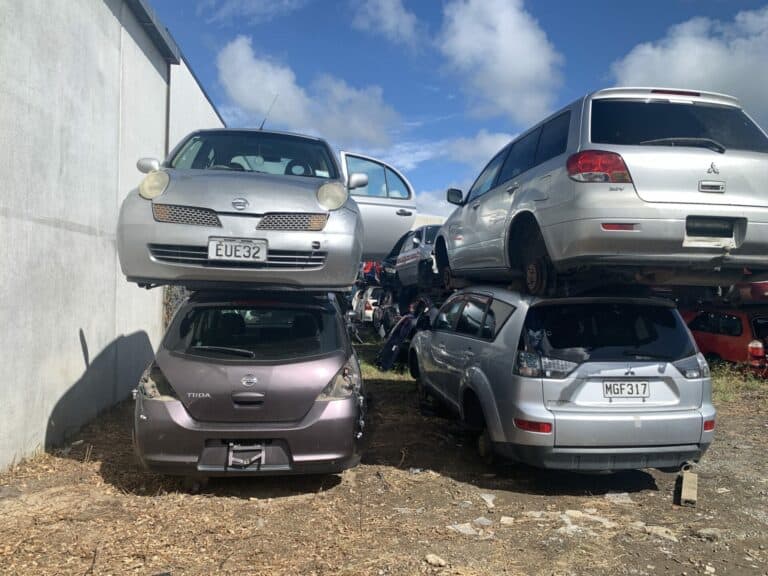 Free Pickups, All Vehicles
Towing is expensive that's why we do free pickups when you sell your car for cash in Hamilton. Many wreckers in Hamilton charge handsomely for the collection, which might leave you in the negatives. However, we collect your unwanted vehicle, be it a car, van, truck, SUV, or 4WD, for free and put money in your hand in exchange. We are passionate about recycling and recycling every bit of a vehicle that we can – down to the last nuts and bolts.
Get in Touch Today
Whether you're in the city-dwelling without space for a beat-up car, or you're in a rural area with one or more cars ruining the aesthetic of your property, we will buy and pick up today or maybe you need a part to fix it. Our car wreckers Hamilton team is here to help whether you want to learn how we recycle parts or how much money you can make from your vehicle, feel free to reach out today. You can call us or fill out a form to discuss this further.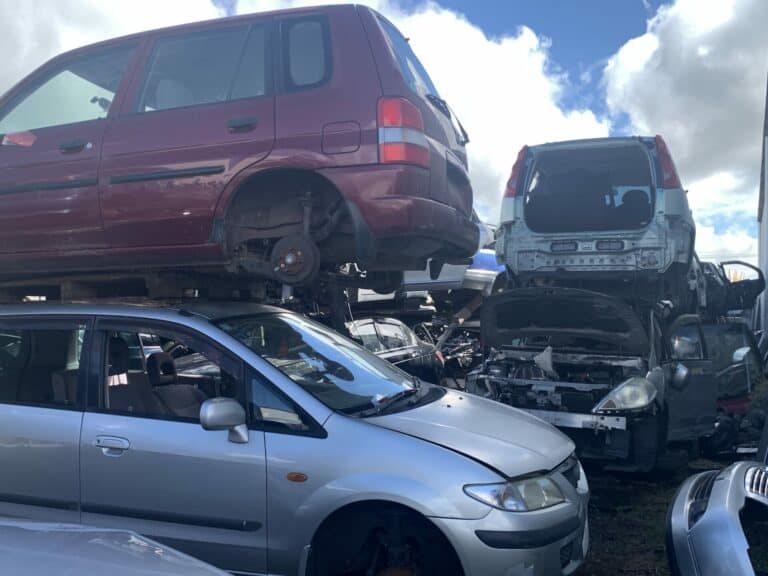 This is a fantastic team to deal with, nothing seemed to be too much trouble. It took time to sort myself out and when I was ready my car was picked up from...

Excellent clear and friendly service. Got shown the parts I needed before i bought.. No pressure.. and very good cheap price. Yay! Will be back..

Highly recommended, the guy in there is the coolest dude I have seen in the same field. Fair deal and good tyres as well.
Sell Your Vehicle In Hamilton Today
Please provide your details and we will respond with a quote.