Modern technology has made it easier to find parts at the junkyard. Nowadays, you can use an online registry to search for the desired part or check the nationwide database through dedicated websites. If there is a part you want, you will easily find it on one of these places online. But how do you access a database or an online registry?
Keep reading to find out more!
In this article we will cover
Using an Online Database
Once you have decided which part you want for your vehicle, you can visit a car wrecker's website and access their online database. The process is similar to how you would search for clothing articles online.
All you have to do is enter any information you have related to the component, like its model number, along with the make, model, and year of the car. The search engine will scan the database and find the component for you if it is available.
Some auto part websites will link you to the nearest junkyard, in case those guys have the component.
Going on a Wild Hunt
Most salvage yards pay cash for cars, use the car removal service to pick them up, and dump them in an open lot. The workers only log the vehicle's location on the plot and its basic details. They mostly do not take the part out of the automobile.
We offer services throughout the Waikato, Auckland, and Bay of Plenty regions.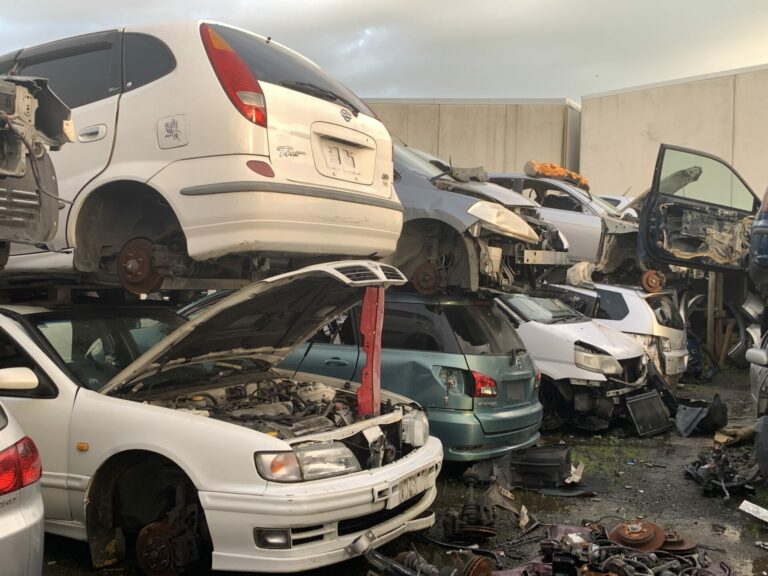 When you come and ask for a particular car part, the salvage yard workers find out the vehicle's location and point you in that direction. All you have to do is go to that designated area, find the right car, and extract the desired part. In other words, it is a wild hunt for spare parts, which can sometimes lead to an interesting adventure. If you need assistance, you can ask the junkyard guys for help.
On the contrary, at some salvage yards, the workers extract and classify each part. They add the component to their database and put it in a storage area. So, when a customer comes and asks for a particular component, the people working there know where to look.
Call the Local Salvage Yards
If you don't have the time and energy to look for parts online, you can call one to ask for spare parts. This is perhaps the fastest way to know about a component's availability. Just ensure you phone the junkyard that is close to your house. Otherwise, you would have to travel far for a small car part.
Ask a Friend
It is a good idea to take a friend along with you when searching for spare parts at a junkyard. You will save a lot of time this way, sifting through the numerous vehicles and car parts. Meanwhile, you will enjoy an eventful day out with your buddy.
Who knows, maybe you will find a cool classic vehicle in the salvage yard.