Since our school days, we are taught to reduce, reuse and recycle almost everything there is in this world. The concept applies to automobiles as well, seeing how big an impact their products can have on the environment.
In this article we will cover
Luckily, we realized the importance of recycling long ago, which led to the birth of car wreckers and salvage yards. But the modern era has led to even more changes in this regard. Nowadays, major manufacturers are looking to recycle and reuse most of their parts as well. They are doing so while appreciating the role of scrappers and car owners in general.
The auto manufacturers in Japan and Europe have made it a law to recycle major parts in their upcoming vehicles, sourcing the materials from previously produced components in the past.
We offer services throughout the Waikato, Auckland, and Bay of Plenty regions.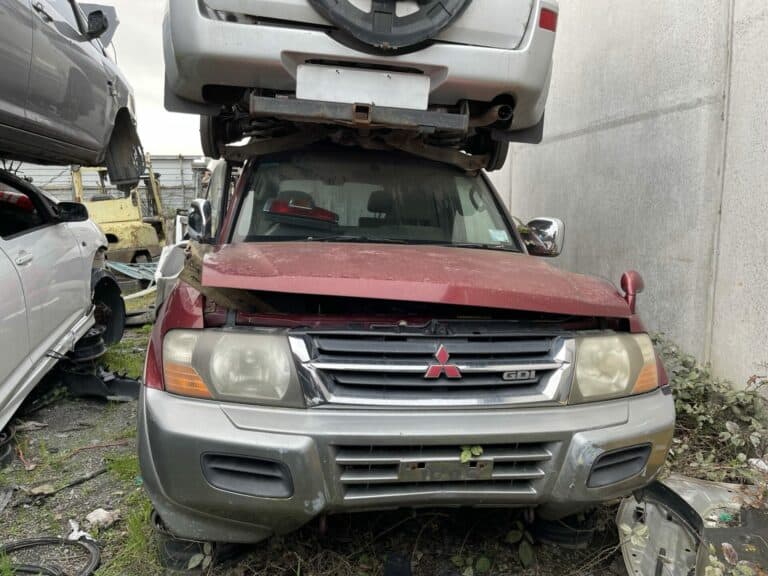 Mitsubishi Motors
Mitsubishi Motors is the most relevant example for the New Zealand market. The Japanese marque has made it compulsory for themselves to design and develop spare parts using recycled products. Not only are they using the 3Rs to maximum effect and seeing massive dips in their cost of operations but they are doing so since 1999.
The company has unique Recycling Plan Guidelines to steer its brand in a more environment-friendly direction. In that regard, they have made changes to the wires and harnesses, making them easily detachable and disposable for recycling purposes.
Moreover, Mitsubishi is now producing parts from recycled materials, including spare tire covers, battery trays, bumpers, and whatnot. Even the majority of exterior and interior styling parts for most Mitsubishi vehicles are made from a recyclable thermoplastic resin.
Ford
On the other end, Ford reports making recycled components from more than 60 million kilograms of damaged vehicle parts. The company started a Core Recovery Program, through which it acquired damaged parts from Ford dealerships throughout the globe and turned the faulty parts into brand-new ones. We are talking about bumpers, headlights, sensors, tire rims and plenty more items. s
Not only has it led to reduced wastage but also reduced production costs for the company.
Toyota
Toyota, on the other hand, has a circularity concept that they intend to use to make a circular economy. In other words, under this policy, most of the car parts made by Toyota will be recyclable and reusable. In essence, they intend to expand the life of a vehicle by making it cheaper to make, repair and resell.
Everything from the engine to the smallest lug nut is intended to be recyclable under the new circular economy.
Conclusion
While manufacturers are doing their job, car removal services are playing their part in the grand scheme of things. The scrap yards are giving cash for cars for all kinds of vehicles, and later selling slightly used parts back into the market. The auto manufacturers are doing their job as well. Soon, wastage in the automotive industry would be an ancient concept.