Have you thought about selling or junking your car? While you are at it, you should consider recycling some components too.
Most people are unaware, but you can recycle quite a few things on your vehicle. Not only can you help save the environment by recycling, but you can also make some quick cash. If you are not on the environmental side of things, then the money you make should be a powerful motivator.
In this article we will cover
Do you want to know more?
Here are the car parts you can easily recycle:
The Car Battery
The car's battery is the one component that requires a lot of care. You have to be careful with it or you could risk putting your vehicle on fire or causing harm to others. That's why when you are selling your car off to the junkyard, it is a wise move to remove the battery and use it in another car (if you have one). Otherwise, you could recycle it and save the environment.
There is a healthy market for used batteries and especially for those that are only slightly used. If you haven't used your car's batteries for too long, you could sell it off to someone else. On the other hand, if you only want to dispose of the battery, you could talk to a local dealership or the battery manufacturer to take the item from you. If there is an automotive recycling center near you, the battery could go there for recycling.
We offer services throughout the Waikato, Auckland, and Bay of Plenty regions.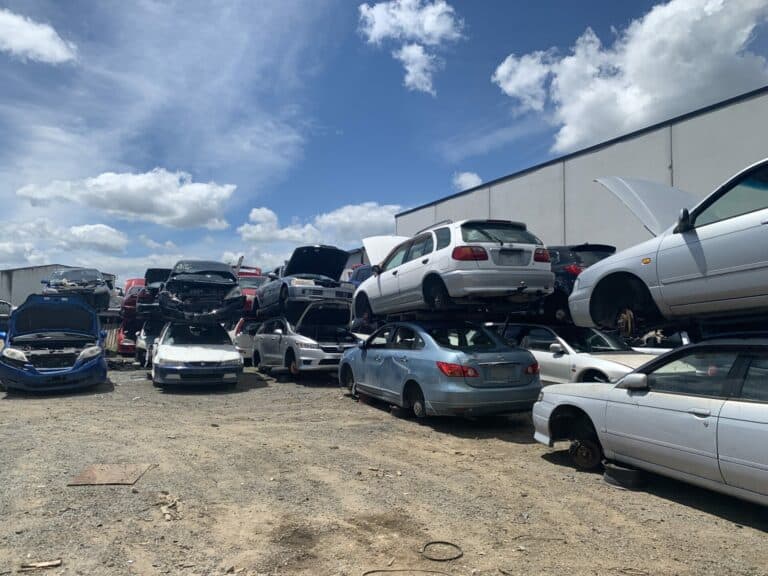 Oil & Air Filters
The filters in your car help protect you and the vital components of your vehicle from damage. But in doing so, they deteriorate and become useless quite quickly. You have to replace old filters with new ones as soon as the old ones lose their integrity.
However, you shouldn't throw the filters away in the trash as they contain harmful substances that could harm the environment. The oil filter, for example, might contain asbestos, which could be harmful to any human or animal that comes in contact with it. So, you should act responsibly and take all the discarded oil and air filters over to auto shops or your nearest recycling center. The guys over there will take them free of charge.
Engine Components
A motor vehicle, on average, has 30,000 parts. Most of them cannot be recycled but a few small components can be put aside to recycle later. The spark plugs, pistons, camshafts, cambelts, clutch plates, flywheels, and sensors can all be sold to the nearest used auto parts shop. You could also hand the parts over to the manufacturer, through their dealership, and these parts could then end up in a new engine. The possibilities are endless in this regard.
You can even save these parts for the future and use them in the future. Better yet, you could sell them to junkyards where you will get quick and easy money for the components.
Conclusion
We should do our bit in saving the world and the environment from harm. As a car owner, you can do that by recycling your vehicle's components as frequently as possible. The more you recycle, the better it will be for nature.