When you have finally decided to get rid of that old or damaged car, then good for you. Scrapping a car is a very simple and easy process; it gets you instant cash too. However, naturally, there are some things you need to do before selling to a scrap yard. In this article, we will inform you of all the documents and paperwork you need to do to scrap your car for cash.
When selling your car to us, all you need is a photo ID and we will check the ownership and security (like reported stolen and financial owing) on the car. We do that through a service provided by NZTA. You must be the owner of the vehicle or an authorised person to sell it. That is it.
However there is one more step that you MUST take otherwise it may cause you trouble in the future, and that is deregistering your vehicle. We can provide proof of purchase if needed, sometimes you may need it, and mostly not required by NZTA.
Is it necessary to deregister your car before scrapping it?
If your car is so damaged that it is no longer registered with the New Zealand Transport Agency (NZTA), then that saves you all the trouble. Selling the car to the wreckers itself will not require any documents and paperwork. That is purely a matter of giving the call, letting them know some details about your car, and doing the exchange.
However, if your vehicle is still registered, then that's a different conversation. It is extremely important to deregister it. A registered car has a direct link to you, the car's owner. So you will still be responsible for the car. If you sell a car that is still registered, especially to scrap it, the plate can always fall into the wrong hands and get you in trouble.
We offer services throughout the Waikato, Auckland, and Bay of Plenty regions.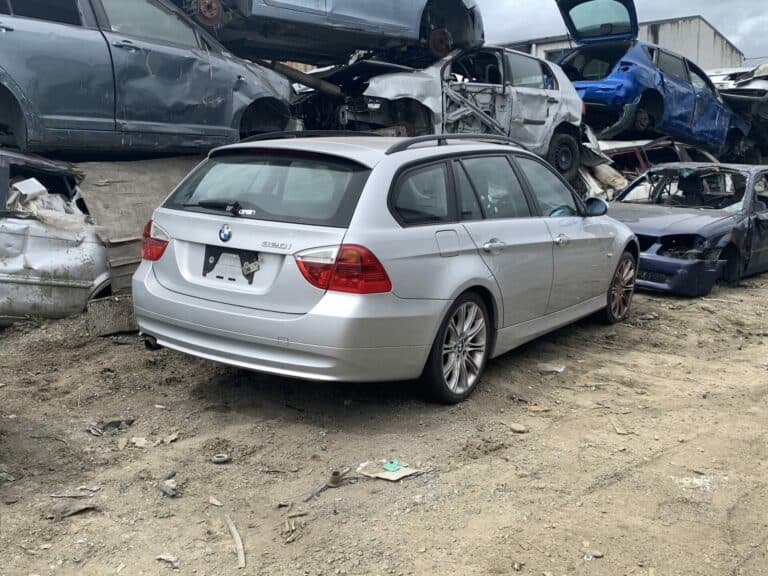 Documents needed to deregister a car
There are some small paperwork you will need to do and documents you need to show for the deregistration process.
MR15 form fill-up
To deregister your car, you must go to the nearest VTNZ or VINZ (Vehicle Testing or Vehicle Inspection New Zealand) office. You can only cancel the registration through an authorized registration agent. At the registered agent's office, you must fill out an MR15 form with details of your car.
Proof of ID
You provided evidence of your identity when registering the car in your name. While deregistering it, you will need it as well. Your identity includes your photo or birth certificate, and signature. So the proof of ID can be documents like-
A driver's license of New Zealand with your photo. It must be current or expired up to a maximum of 2 years. A temporary driver's license of New Zealand may also be valid within 21 days of the date of issue. However, some temporary licenses are not considered strong enough proof of your identity.
An overseas driver's license with a photo.
Your birth certificate and Eftpos or credit card for the signature.
A New Zealand or an overseas passport.
It's important to note that all the documents must be original copies. NZTA does not accept photocopied or scanned documents, even if the photocopy or scan is an approved one.
Registration number plate
When deregistering your car, you have to give the registration number plate to the authorized registration agents. When you hand in the plate, you will get a refund of unused license fees and RUC (Road User Charges).
It is also a wise choice to hand it in because if you leave it in the car when sending it to be scrapped, the plate might end up in the wrong hands. The number plate can then be used against you in many ways.