If you're on a budget and want to save some cash, buying used parts to replace the old ones for your car is the wisest decision.
Not all car parts should be bought used, basically the ones that aren't durable. But some car parts are always in top condition and of high quality. Those are the ones you could buy. The best places where you could buy used parts are your local car wreckers.
In this article we will cover
Transmission
Transmissions are the most expensive car part to replace. And it's something you can't put off replacing either. Getting one of high quality from a good used auto parts store or junkyard can be a lifesaver. You'll save a lot from your pocket.
When we say a lot we mean it, we are looking at saving thousands of dollars. Did you know, that car wreckers will usually have what you are looking for?
Tyres
It's become a rule of thumb that tyres could always be bought from dismantlers near you. This is because tyres are one of the most durable parts of a vehicle.
They can stay in perfect condition for up to as many as 25,000 KM. And most cars that come to scrap yards will have fully intact tyres, especially if it's a fairly new car that got damaged in an accident. You can find car tyres matching your vehicle for a few dollars in a scrap yard.
If you are in Hamilton and looking for used tyres in Hamilton you can always visit our yard in Frankton for near-new and warrantable used tyres.
We offer services throughout the Waikato, Auckland, and Bay of Plenty regions.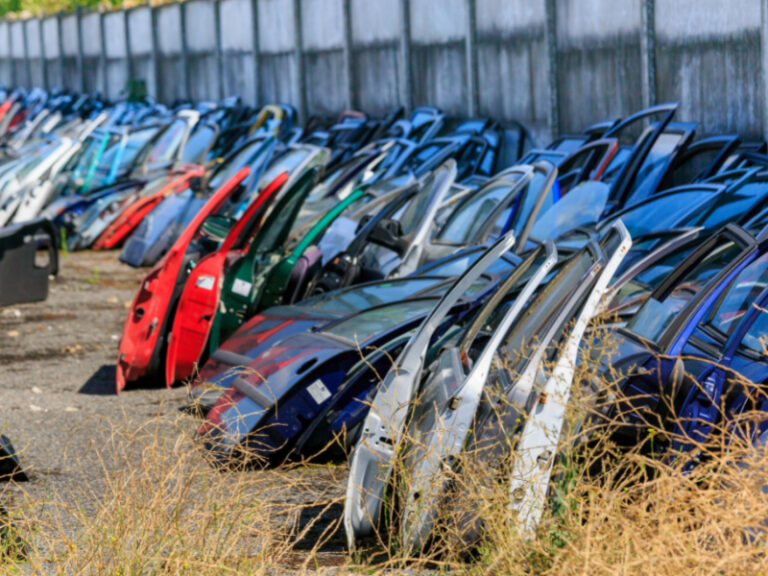 Wheel Rims
Like tyres, wheel rims are also very durable, especially steel wheel rims, which have very high durability and can last well for several years. They can tolerate extreme pressure and heavy collisions. So even if the vehicle you're looking at is completely destroyed, the wheel rims might still be alive. And it's way cheaper than a newer one.
Mirrors and glass
Surely you've heard of how often cars' side-view mirrors and quarter glass get stolen in broad daylight.
That's because even mirrors are pretty valuable. If the car didn't go through an accident, then there is no reason the mirrors will be damaged. Hence, most cars in a scrap yard have easily reusable mirrors. You can find a used mirror for nearly half the price of a used one.
Engine
After transmission, an engine is the most expensive part of a car and, hence, the most expensive one to replace. You'll need around 5 to 7 thousand dollars to buy a new one, whereas a used one might come to your house under 3 thousand or so.
Now, there's also the question of how durable a used engine will be compared to a new one. But if you choose the good one among the used ones, it can free you from headaches for the next few years. When you have more money at hand, you can choose to buy a brand-new one. However, for most makes and models, the engines usually are around 100k at our yards.
Fenders and Bumpers
If your fenders and bumpers need replacement, there is no need to go to an auto store to get new ones. They're just part of the external system of the car, and used ones, as long as they look good, won't have any negative effect on it.
Car Stereo System
This might not be easy to find at a wrecking yard, but you'll surely find it. Used parts stores have many car radios in working conditions. You might even find one that was better than your last one. Just be sure to check the sound quality and compatibility before buying.