If you live somewhere with high temperatures for most of the year, you have to fight the heat yourself and help your car do it.
High temperatures can affect different parts of a car and cause different types of damage. Tyres are just one of the examples, and it's not something that should be taken lightly. In this article, we will talk about how you can protect your tyres from heat.
Before we dive into details, if you are looking for a good set of used tyres you can reach out to our car wreckers in Hamilton and Auckland. Please, we cannot deliver tyres you must visit the yards to purchase them.
In this article we will cover
Why Should You Be Worried About Overheated Tyres?
Car tyres are made of durable rubber. They can resist huge loads, drive through uneven and highly frictional surfaces, and even stay fine in mud, water, or snow. But heat is where they draw the line because overheating can cause the tyres to deteriorate rapidly. And it's precisely because they're made of rubber.
Too much heat can dry out the rubber and create cracks in the hairline. The tyre becomes weakened and, thus, dangerous to keep on driving. The chances of them being punctured increase greatly too. All this, if it continues for prolonged periods, can cause serious damage to your car, which in turn can cause damage to the people riding in it.
How Can You Prevent Your Tyres From Overheating?
Tyres can heat up unexpectedly, especially if the weather is too hot. But there are some preventive measures that you can take to make sure they don't get too hot. For example-
Use tyre dressing
A tyre dressing prevents the rubber from drying up and causing cracks. So it can tolerate high temperatures well without affecting the tyres. However, you should choose the dressing brand carefully because some can cause more damage than otherwise.
We offer services throughout the Waikato, Auckland, and Bay of Plenty regions.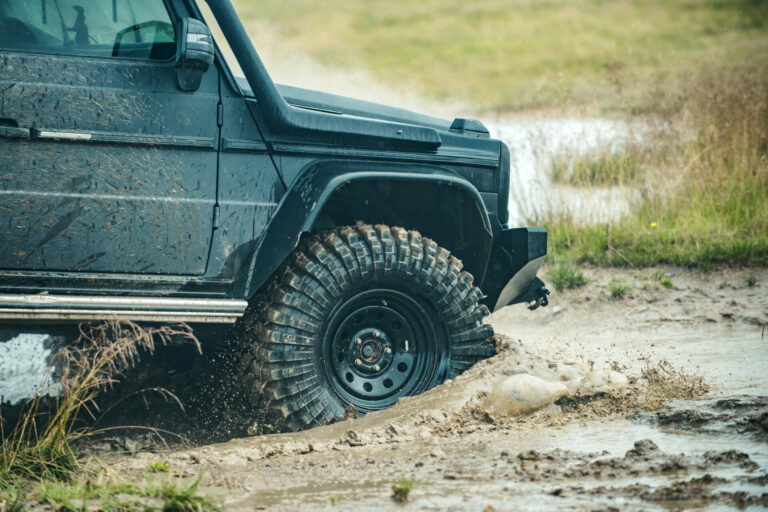 Always park in the shade
Whenever you're parking, choose a place where your tyres won't come in direct contact with sunlight. If it's outside, parking under a tree is the best choice. And if there are indoor parking spaces available, you should always park there. This should keep your tyres cool enough even if it's a hot day.
Cover your tyres
If you can't find any place with shade to park and have no other choice, the best thing to do is to cover the tyres. This is especially true when you have to park outside for long periods. Choose a cover with a lighter colour because they absorb less heat. White is the most preferable, though
they will get dirty quick. You can also use a full-car cover if your vehicle isn't a truck or a motor bus.
Keep your car on the move
If you don't have any option but to park under the scorching sun, then it's better to stay on the move than to stay still. The air from the motion will prevent the tyres from heating too much. So instead of leaving your car under the sun for days, take it on short but fast drives a couple of times a day. However, this is not a permanent solution because you'll be wasting fuel.
It's not very difficult to prevent your car tyres from overheating. So as long as you remain aware of it, your tyres will be in good condition.