Selling your vehicle to car wreckers is a brilliant idea. But before you get too overboard with the thought, consider asking a few questions to determine the company's worth. After all, the more you ask the more you will learn.
In this article we will cover
Here are the five questions you can ask before calling a car removal service.
Is Your Business Licensed?
The wrecker should have a proper license and the relevant documentation to prove they are a legitimate business. In case the person on the other end is finding excuses to not show you their license, you should assume them to be a scam and move forward. In other words, if there is even a sliver of doubt in this regard, you should move on to someone else.
When you find a company that is willing to satisfy your queries, stop your search immediately and employ their services.
Do You Have Insurance Coverage?
Accidents happen, which is why we have insurance companies. They make sure you are paid monetary compensation in the event of a mishap. But when you are selling to wreckers and getting cash for cars, it is wise to ask for their insurance coverage. So, if an accident happens, the authorities don't come running to you to pay for the damages.
Luckily, the government mandates that all businesses must have employee insurance coverage if they are to get a license. But you should still make sure and cover all your bases before booking a removal service.
We offer services throughout the Waikato, Auckland, and Bay of Plenty regions.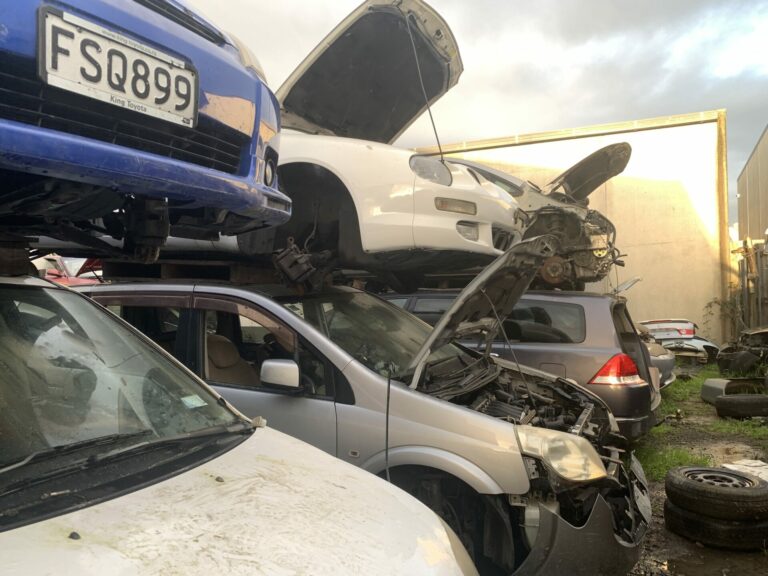 Why Should I Choose You?
There must be several wreckers and junkyards in your area, offering some kind of reward or extra to woo clients. However, you must select the one that fits you best and to do that you should ask this question.
If you get a reasonable answer, you can move forward and book their services. Otherwise, it is best to keep shifting to the next wrecker until you find the most suitable one.
Is Your Staff Trained?
Car wrecking services must have professionally trained staff to do the removal work in the right way. After all, it involves picking up your car from the backyard, taking it to the junkyard in one piece, and disposing of it using environmentally safe methods.
If an untrained individual is involved in any of these procedures, a lot can go wrong. Therefore, you should ask the company for well-trained staff.
Can You Show Testimonials?
Most wrecking companies make fake testimonials to attract new customers, which is why you should be careful and only trust a company that can provide you access to previous customer feedback. Once you get that, you can make an informed decision and move on with selling your car to the junkyard.
Summary
You should book the company that provides satisfactory answers to all these questions. Otherwise, you would be at a higher risk of being scammed.