Have an old scrap truck sitting in your garage for ages? You probably want to get rid of it. It's not only useless, but it's also taking up a good deal of space. Finding a truck wrecker near you can help you make the most of your old truck.
It's in too much of bad a condition to sell to a dealer. But after buying it with so much money, you don't want it to go to waste.
In this article we will cover
If your truck is in such a condition that it will be too costly to repair, then, of course, selling is the best option.
Repairing a damaged truck is not a one-time deal. The chances are that you will have to go to the repair shop again and again. And that will ultimately cost you a lot more money than you can imagine.
Well, good news for you! There are ways to sell your old, junk, scrapped, or damaged trucks. And get cash in return.
Cash for scrap truck?
If you're planning to throw away your scrap truck simply, then hold it right there. Why would you take that option when more beneficial ones are right here?
There are three things you can do to cash your truck.
Get Up To $10k For Old Vehicles
Enter your details and we will get back to you
1. Sell your scrap truck to a truck wrecker
Here at Mega Wreckers, we wreck trucks and will take all kinds of unroadworthy vehicles and pay you instant cash in exchange.
This is the best and most recommended option if you're looking to get rid of your scrap truck. It's not only going to give you the best deals for a scrap truck, but it is also a very environment-friendly option.
There is no hassle in it, and the cash you get will be instant. Basically, you will get rid of your scrap truck for free!
So how does this process work? Suppose you live in Hamilton. All you have to do is search "scarp truck removal" and you will get a bunch of companies like Mega Wreckers.
We are willing to offer you a no-obligation quote for free. The quote will be valid for a certain time for you to make your decision. After choosing a bunch of companies and getting their quotes, you can compare them.
Choose the best deal you find. We will offer the best deals for your unwanted scrap truck in all of Hamilton and Auckland.
After you give us a call, we will come to take away your truck. That's the best thing about car wreckers. We remove your vehicle for free. You don't have to pay any additional fees to hire a tow truck. That's why it's so hassle-free.
We offer services throughout the Waikato, Auckland, and Bay of Plenty regions.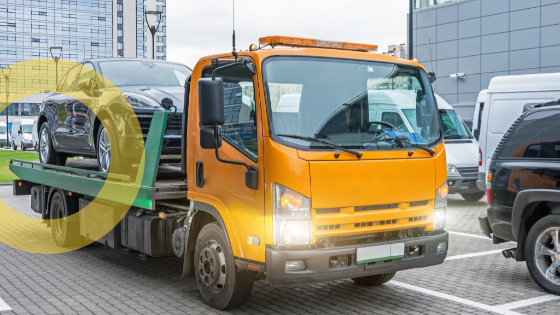 All you have to do is make the call, wait, and take the instant cash we offer you. The rest will be left to us, the truck removal company.
In all the other methods, you have to go through the hassle of finding a good dealer, getting a good deal, and then taking your scrap truck to them.
This is the only step where we will send our staff to take your truck for you. It is convenient and saves time.
We will give you the value of your truck based on how much of it we can resell. Our deals start from $100 and can go up to as much as $10000 for old trucks.
It's important not to delay too much if you're planning to sell your junk truck. The more time you leave it, the more the value will decrease.
If you want to get the best deal and make the most out of your scrap vehicle, there is no better time than now.
And if you're worried about what we will do with your truck, rest assured. It will be put to good use.
First, we will separate the resellable parts and then break down the truck into pieces. And don't worry, we will recycle the truck in the most environmentally friendly way.
All licensed truck wreckers in New Zealand like us are obligated to make sure the recycling process is not harmful to the environment in any way.
After getting the parts of your truck that we can resell, we will sell parts to the local market.
The auto production process harms the environment in many different ways. But since everyone is buying some sort of vehicle once their financial condition improves, a huge number of auto vehicles are recycled.
So you will be doing the environment a big favor by selling your scrap truck to a wrecker. We will make sure your truck gets recycled properly and put to good use.
If you want to sell your scrap truck to Mega Wreckers, contact us today for a chance to make as much as $12000 for a damaged vehicle.
2. Trade in your scrap truck
This is another good option you have. If you want to get rid of your scrap truck and buy a new one, you can trade it in.
For trading, though, your truck has to be in good condition. If it is too damaged, your only option is to sell it to the truck wrecking company. But if it isn't, and you find a good trading deal, go ahead with it.
If you trade it in, you can reduce the amount you have to pay to get a new or used truck for yourself.
First, you should have an idea about how much your scrap truck is worth. This will help you in the haggling process. You won't get stripped off.
Second, make sure the dealer you're contacting has a truck of a similar model and type.
If you don't like the trade offer, then you're allowed to deny it. Don't settle for something you're not satisfied with.
Make sure the dealer is honest before you deal with them. You can read reviews and get a second opinion; it will help a lot in this case.
3. Sell the old parts
So for some reason, you don't want to sell the whole truck. Then you can just sell the parts of it that are still intact.
You can only sell the parts that are in good condition. Because dealers will only buy the parts, they think they can sell to others.
A lot of people buy used car parts at a lower price since new car parts are too expensive.
So, identify the good parts of your scrap truck and separate them. Then you have to find a good shop to sell those parts to.
You can search online, but it's best to take a walk through your area. Check all the local shops and discuss the prices. Choose the shop that offers you the best deal.
When should you get rid of your scrap truck?
Don't be too hasty in taking the decision to get rid of your truck.
First, you have to determine whether you should sell it or repair it. Whichever is the most financially beneficial option, go for that one.
Here at Mega Wreckers, we buy old vehicles and give you instant cash in return. But your truck will only be eligible to be sold to truck wreckers like us if it's not roadworthy anymore, according to New Zealand laws.
So if your truck doesn't pass the Roadworthy Inspection, only then will it be suitable to sell to us.
A vehicle that loses its WOF will most likely not be possible to repair. And even if you do repair it, you might not be able to use it the same again.
Mechanics are also expensive. That is why it will be the best decision to let us handle it. Call us today to get a 100% free quote!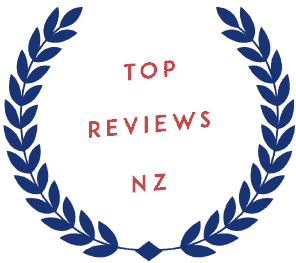 What to do before you get rid of your scrap truck?
So you have chosen any of the three methods above.
Now you have to start making some preparations.
Get the documents: Gather all the documents proving you are the owner of the scrap truck. This will be important in all types of dealerships.
Have all the information: In some cases, the prospective buyer might ask you for some info about your scrap truck. We mentioned the model, year, and VIN earlier. The condition of your scrap truck (both exterior and interior) is also important to have an idea about. Also, learn the current mileage of your car and whether it's drivable/towable.
Clean your truck: A very important step. Check the inside of your truck and see if you've left anything in there. Check all the corners in if you dropped something long ago and didn't realise. Make sure anything that might be valuable to you doesn't stay in the truck before you sell it.
Calculate the value: Have a proper idea about the condition of your truck. Then evaluate it so that you know how much your truck is worth. This will help you understand if you're getting the right deal. There are tools online to help you calculate.
Now you're ready to sell your scrap truck. If you need to sell it to a truck wrecker, then we help people scrap their old vehicles for instant cash in the entire North Island.