Wear and tear are a part of every car's life. If you drive a lot, you would know how important it is to keep your vehicle well-maintained so as not to promote too much wear. But when it does happen, you have no other choice but to use spare parts to keep your car running.
In this article we will cover
That's where we the car wreckers come in and save the day.
When you are out looking for components to replace, we are the place to visit. Why a junkyard? Well, we have the parts you want for a fraction of the price of new ones. But the price is not the only factor in our favour.
Here are more reasons why it is better to buy from car wreckers than buy brand-new spare parts.
Testing Warranty
We have been in the business of wrecking vehicles and giving cash for cars for a long time. We know how good a part is and how long it will last, which is why we provide a small warranty to you in case something goes wrong. On the off chance, that the component you buy from us turns out faulty, you will have the opportunity to exchange it for another free of cost.
But having said that, the parts we provide hardly ever fail. We are strict on maintaining quality standards, even when it comes to selling out used spare parts.
We offer services throughout the Waikato, Auckland, and Bay of Plenty regions.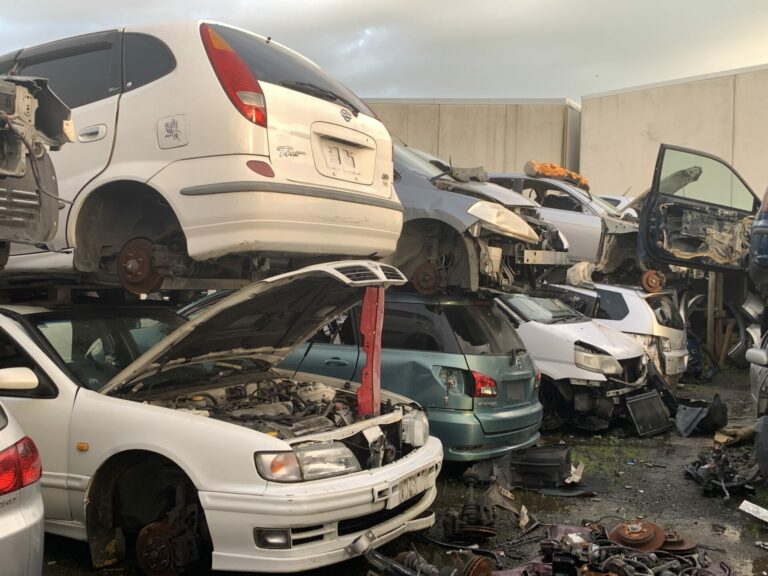 Environmentally Friendly
Almost everyone is taught about reducing, reusing, and recycling products in school. That's because following this advice can help the environment and help reduce carbon emissions.
If you reuse parts from other non-functional cars, the manufacturers won't have to make new parts to compensate for the demand. That would lead to the automobile manufacturers saving on energy costs and raw materials.
It is a win-win for everybody if you ask us.
No Delays
When you buy brand-new parts from the dealer, you sometimes have to wait days, weeks or months to get your desired item. Perhaps, the component isn't available because the demand is too high or the shipment is late due to supply chain issues.
These issues are quite serious, especially when you are looking for a critical part in your vehicle. Maybe you are looking for a spark plug, a fuel injector, a catalytic converter or something equally important. If you can't get such a component on time, your car can't move, which is nothing short of frustrating.
Luckily, you have junkyards for that kind of stuff. We have all kinds of spare parts readily available for you. All you have to do is pay a visit and ask for the component you need.
Price
The price you pay for used parts is nothing compared with brand-spanking new ones. In fact, the difference is so much that you can even buy several used parts for the price of a brand-new one. So, what's the point of wasting money on a new component when you can get one – hardly used by the previous owner- for nearly half the price?
Summary
Now you see how advantageous it is to buy used parts. We get them from the car removal service we provide to our customers. So, we have eyes on every component from start to finish. That's why we can ensure its integrity and health. Try us out once, and you won't regret your decision!