If you have a car that you want to get rid of, there is no use leaving it in your garage, letting it rot. Instead, it's better to dispose of it as soon as possible. Now you might wonder what the most convenient and easiest way to dispose of a car in Hamilton, Waikato? In this article, that's precisely what we will be talking about.
In this article we will cover
Sell Your Car to Wreckers
You could choose to sell it to a private buyer. The amount of money you will get there will probably be the highest. But if you want to dispose of your car, then that must mean the car isn't in good condition anymore. So, finding a buyer will be difficult.
You could think of trading it, but finding a good dealership that will give you the right price for your car is no easy task. Another option is to donate it to charity. You'll be doing a favor to the world. But if you need money for yourself, that's also not an option.
That leaves you with selling the car to automotive dismantlers in Hamilton. If you weigh down all your options, you will see that the easiest way to dispose of a car in Hamilton is to sell it to a wrecker near you. If you are in Hamilton, or anywhere in the Waikato region, you can sell your unwanted car to us and get instant cash in exchange.
We offer services throughout the Waikato, Auckland, and Bay of Plenty regions.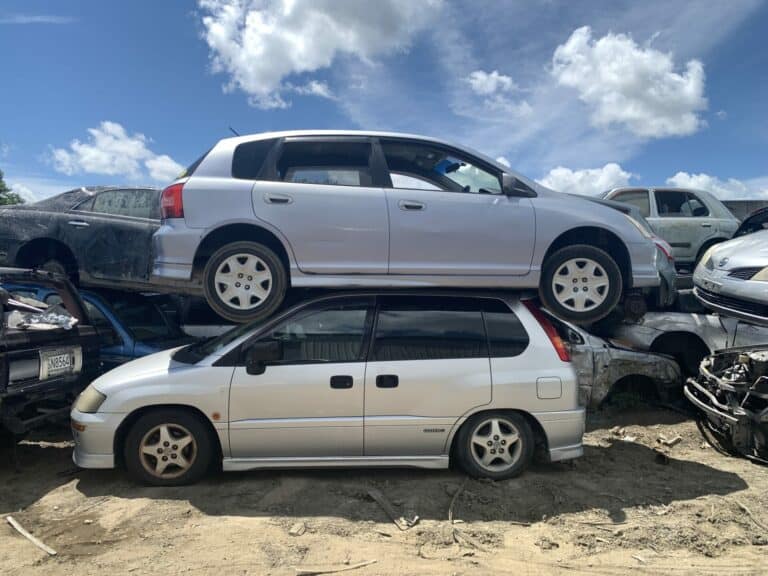 Why Choose To Sell Your Unwanted Car to Wreckers?
There are a lot of benefits that come with selling your car to auto wreckers. These include:
Instant cash and a fair price
We will always try our best to give you a fair price for your car. The price will be calculated based on the value of the reusable parts in the vehicle. You can still get quotes from multiple companies and compare them. We can promise that you will get the cash immediately.
Free Removal
If the condition of your car is such that it's no longer possible to drive, then you'll need to tow the car to wherever you're selling it. The best thing about choosing a car wrecking company for getting rid of your car is that you don't have to hire a towing service for it. We will tow your car away ourselves. This saves you some money along the way.
The condition doesn't matter
No matter what condition your car is in, we will be willing to buy it. We only care about the parts we can resell. So your car could be damaged, faulty, broken, junk, second-hand, non-functional, have no WOF and COF, or anything. We won't care about it and will give you a fair price for whatever's left of the car.
An environment-friendly option
If you are someone who cares about the environment (you should be), then you'll be delighted to know that your car will be recycled in a 100% environmentally friendly way. We will make sure that all the toxic chemicals in the car are disposed of safely.
All you have to do is give us a call, answer some questions about your car, and we will be there at your doorstep, ready to take your car and give you cash in exchange. Sounds easy, right?