At times everybody needs to get rid of their old vehicle as they have to replace it. Now the question is, how would they get rid of it? Should they sell their damaged car on TradeMe, Facebook, or marketplaces?
Everybody wants to get a reasonable price for their old car. But because of certain complications, they fail to get the expected cost sometimes. Procedures are complicated and can be tiring for the person.
In this article we will cover
It is tough to find customers when selling old damaged cars as nobody wants to get a damaged vehicle. If they choose TradeMe, Facebook, or any other social platform, they will reach people looking for cars for their personal use. Indeed, it would be hard for them to buy a damaged car.
Companies like Mega Wreckers are the best available option in such circumstances. Anybody can sell their old car here, no matter how damaged it is. We are going to dump and use their parts after recycling them.
These vehicle dismantlers can be a source of instant money. You do not have to fulfil any specific requirements for selling your car as there is in the case of TradeMe. The process is rapid and hassle-free.
Perks and cons of selling old damaged cars on TradeMe
TradeMe can be an excellent option to sell new cars with good demand in the market. But when we talk about selling old damaged ones, TradeMe cannot be preferred. It will be a bit of good luck if someone succeeds to sell an old broken car on Trademe.
There is a possibility that if somebody buys an old car from TradeMe, they will be selling that to a car wrecking company eventually. They would keep some profit, and the seller would not get the maximum price of his vehicle. So, it is better if the seller selects to go with car wrecking companies directly. They would certainly get a better price!
In addition to that, Trademe has got highly complex listing requirements for motor vehicles. High-quality images are required for that. It is not possible for everybody to pay a fee to list their vehicle on TradeMe to sell and incur a cost that could just be saved.
We offer services throughout the Waikato, Auckland, and Bay of Plenty regions.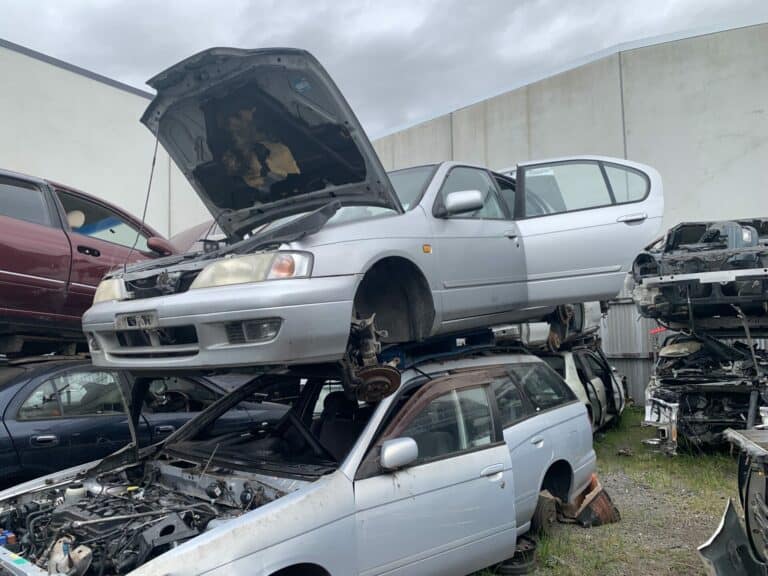 Other than quality, TradeMe completely prohibits the use of any texts on pictures.
Trademe also does not allow the use of any links and any additional contact info in bio. This thing can make it difficult for people to reach the seller.
There is also another issue regarding pricing on TradeMe. The seller needs to pay a fee to list which is just another cost to the seller on top of the head of having a damaged vehicle that nobody wants.
Perks of selling old cars to car wrecking companies
As explained earlier, it is not easy to hunt down customers for old damaged vehicles on TradeMe or Facebook. The whole process can be time-consuming and tiring. The only option that is left is car wrecking companies. The question is how they are better than TradeMe?
If you need instant cash and do not want to fulfill all the complicated steps, car wrecking companies can be helpful for you. They pay an instant and reasonable amount for the vehicle.
Another thing that makes such companies valuable is that you do not need to search for customers and be involved in lengthy and time-consuming dealings. The customer is always there no matter how much damage is your vehicle. You have to reach out.
If you sell your old car to wreckers, you do not have to worry about the listing and stuff. You do not have to deal with multiple people again and again.
There are multiple car wrecking companies in the market. You can even compare the rates of various companies and select anyone.
As we have concluded that car wrecking companies are the best available option for selling old damaged vehicles. Now the question is which company is best and how? Out of all companies present out there, Mega Wreckers, is us and there are reasons we are the leading car wreckers in Auckland, Waikato, and Bay of Plenty regions.
Get Up To $10k For Old Vehicles
Enter your details and we will get back to you
How is the Megawreckers better than other companies?
Mega Wreckers has made it very easy for people to sell their old damaged cars. With the help of our public-friendly policies, we have become a well-known and trusted company. Not only for buying old cars but also for selling original spare parts. Because of the following reasons, we can quickly know how we are the best.
We never say no to any car. We buy any vehicle. No matter functioning or not functioning, we are going to buy it at a reasonable cost.
Another thing that makes us unique is our instant pricing policy. People get paid the very moment they leave or when we collect your car. We are also paying a handsome amount as compared to other companies out there.
We have got the best customer service as customers are our priority. We have a highly educated and helpful staff. Anybody can reach out to them and discuss their options when selling their scrap vehicle.
We are swift in our services. The day you finalise the deal with us, we pick up your car from your place without any cost. This is the main thing that makes us unique and different from others. We believe in promptness.
We are offering a price beat guarantee to our customers. We are paying a reasonable price depending on the parts present in the vehicle and its condition.
Public feedback is an accurate measure of the quality of services. We have the best general feedback till now. Our customers are satisfied, and positive ratings are proof of this.