Do you want to sell a damaged car? Are you facing a crucial situation with your car? Don't know what to do?
Don't worry. Have a look; there is a bunk of solutions and a huge discussion for you to sell a damaged car. The fastest solution is to sell it to a cash for cars service in Hamilton.
In this article we will cover
A car is something we use regularly. If it is your own private car, there is no need to say the importance of it.
The owner must worry about the fitness of the car all the time. Because your life is involved with the car's fitness, a damaged car can also put your life in danger.
Well, you need to get rid of the damaged car as early as possible.
When do you decide to sell a damaged car?
The car may be damaged by accident or due to the weakness of any parts of the car.
Some damages are minor that need some repairing which is cost-effective. But other damages are so serious and major that they create serious economic issues.
They are too huge to repair, very costly, and time-consuming. If you, the car owner, are facing such a situation, you will have a bitter experience from damage to repair.
That's why to keep yourself tension-free. You must make the right decision about the damaged car.
First, you will have to think about the insurance for the car. The insurance company will fix the car if you were not at fault for free or maybe pay the excess fee and get it fixed.
They will even give money to buy a new car if they find it was not your fault. But if there is no insurance for your car, things will be a bit difficult for you.
But there's a solution to every problem. If you don't have insurance, then you will have to check whether the damage is minor or major.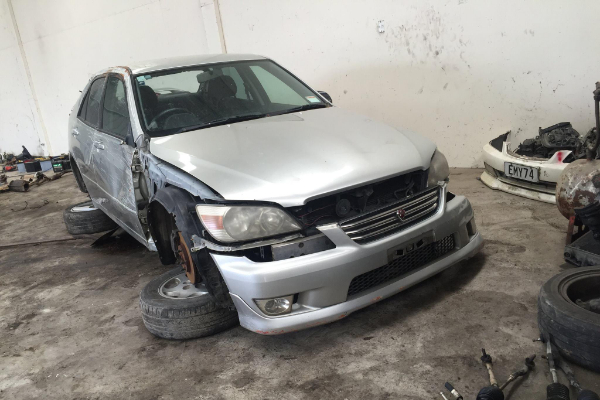 You should decide whether to sell a damaged car or to fix the car following some principles in consideration. This includes the car's condition, the age of the car, and depending on your financial situation.
An old car creates more mechanical problems than a new one. When damage occurs, it creates mechanical issues again and again. Every time the car must be taken to the garage for fixing and it costs a lot of money.
It seems that it is a total waste of time and a lost project. So, it's better to sell a damaged car rather than spend your money on repairing it if the cost is equal to the car's value or more than that and the car is an old one.
Finally, when you decide to sell a damaged car, you may think, "Where and how do I sell a damaged car?".
If so, you don't have to worry because there are lots of ways you can choose to sell a damaged or broken vehicle.
How to find places to sell a damaged car for cash?
There are so many companies who will pay you instant cash for the cars in any condition. Some companies are willing to buy valuable parts, exclusive components, and metals of your cars too.
You can search online websites to know more about the steps, tricks, and tips to sell a damaged car.
If you keep no knowledge about car parts, learn how to evaluate conditions and what makes the car different from one to another.
Most importantly, if you have no idea about the market price, a buyer may try to deceive you. As a result, you might get less money than the market price.
To avoid fraud, make sure you are selling to an authorised company or to an authentic person.
So, a detailed study is required to achieve a new car from the fund you have collected by selling the old car.
You need to look at the websites of different companies who are buying cars of any condition. Then you will have to find companies near you. Go through the websites and choose the perfect one to whom you can sell a damaged car without any hassle.
There are companies like Mega Wreckers that offer free car removal. That may be an amazing option for you. We have yards both in Auckland and Hamilton, it's easier to sell a damaged car because there are a lot of offers to pick from.
Where to sell a damaged car?
So you want to sell a damaged car for cash. Here at Mega Wreckers, this is exactly what we do. If your damaged car is no longer roadworthy then we will buy it. Reach out by submitting an online inquiry now.
But why should you choose car wreckers for the job? Well, first, it's the most convenient option you have. You give us a call, and we will come to you.
You won't have to shed even a drop of sweat for the job. Everything will be done by us. After we evaluate your car, we will offer you the price. If you are happy with yourself, all you have to do is be present to do the transaction.
We offer the best and most reasonable deal in exchange for your old and damaged car. Our deals start at $100 but can go up to as high as $10,000.
We buy junk and unwanted vehicles and pay cash. Got one that you want to get rid of? Contact us now.
You also won't have to pay for a towing truck. You will lose nothing but gain a lot. This is how free junk car removal companies work.
Another amazing benefit about us is the fact that we will recycle your vehicle in the most environmentally friendly way.
If you are someone who wants to fight against environmental pollution and make New Zealand a better place to live, then choosing a car removal company like us is your best option. You will be doing the environment a favour.
And you're done! Wasn't that so easy? We, car wreckers, are your easier and least time-consuming option if you're looking to get rid of your damaged car.
If you're thinking about where to sell a damaged car in Hamilton and Auckland, now you know.
What are the steps to Sell a damaged car?
If you have decided to sell your damaged car, then here are the steps you should follow-
Step 1–Find a junk car removal company: Finding a junk car removal company is not a hard job. Mega Wrecker is a good example. We will give you instant cash in exchange for your junk car based on the value of the scrap metal. We will ourselves come to pick up the junk car. Then we will recycle it in an environmentally friendly way.
A junk car removal company like us is your best option if you want to get rid of your damaged car. No matter how damaged it is, we will give you the value for it. If you want to find more companies like ours to compare quotes, just look up "car removal companies" on Google. You should get a list of other companies to check out.
Step 2–Check the license and reviews of the company: Don't settle for every company you find. Make sure the company you're looking at is properly licensed and has a permit. If the company is not licensed, it's not safe to sell to them. They will not give you the right price.
Even if they do recycle, they might not do it in a way that won't harm the environment. If you're not sure about whether a company is good or not, we highly recommend you check the customer reviews on their website. Any good company confident about their service will include customer reviews on their webpage.
We have all the required licensing to carry out our job as car wreckers. And you can find our customer reviews on the main page of our website. We take pride in our positive reviews from our positive service.
Step 3–Get the quotes and compare: All good car removal companies will be willing to give you a free no-obligation quote. Collect as many quotes as you can from all the trustworthy companies. You can contact us at Mega Wreckers for a free quote at any time. After collecting the quotes, compare them with each other. Settle for the company that will give you the best value.
What to do before selling a damaged car?
Now that you know how to sell a damaged car, you must make some preparations beforehand.
Remove your personal belongings: Since you have used the car for a long time, you surely have kept your personal belongings there. Remove them all. Check all the corners of the car's interior in case you find something you lost long ago.
Paperwork and documents: You will need all the required paperwork to give away the ownership of your car. Usually, we can check with NZTA if you own the vehicle. So just a photo ID should do.
Cancel the insurance: If you have existing car insurance, make sure to cancel it. Otherwise, you might have to make some recurring payments.
Remove the plate: You must also remove the license plate from your car by law.
Benefits of Selling Damaged Cars?
There are lots of benefits for you if you sell a damaged car. For example-
Instant cash: Though the car has been damaged too much, there is still an opportunity to earn money if you sell it. We will provide you with instant cash for something you consider junk. So, it's really a great benefit for you.
Selling the parts: Even if the car is being declared total loss, you can also sell parts if needed. Some parts are so useful and heavy that you can reuse them more and more. You can get handsome money by selling parts. That's why selling is more profitable than repairing.
A replacement will be safer: Replacing your old and damaged car with a new one will provide advanced safety features. You will feel more safe driving a new car instead of a damaged one.
Buying a new car: A new car is a blessing for regular use because you won't have to worry about it. You will not have to go to the garage regularly. You can save your time and money as well.
Having peace of mind: Selling the damaged cars and replacing them with new ones is the best solution for the situation as it will help make you happy and relaxed.
Now you know what you should do if you want to sell a damaged car. If you choose Mega Wreckers for the job, just know that we offer our services in the entire North Island area. We are one of the most trusted car removal companies in Hamilton and Auckland. You can call us today to get a free online quote.
Get Up To $10k For Old Vehicles
Enter your details and we will get back to you