What would you do if your car needed to be taken away after business hours? Asking and knowing the answer to this question is crucial and common. The removal of your vehicle comes to two factors:
Want to get rid of the vehicle as scrap
Need assistance because your vehicle has broken down
In this article we will cover
Get rid of scrap vehicle
In this case, it is very rare, that you get after-hour removal services from car wreckers near you. It also depends on how much outside business hours? If it is an hour or so you may get the removal and cash your car. However, it is the middle of the night and it will not be possible for car removal companies to remove your car.
To get rid of your scrap vehicle it is better to wait until the next day unless it causes an immediate safety threat to you or your property. In that case, contacting the emergency services by dialling 111 would be the most appropriate step to take.
We offer services throughout the Waikato, Auckland, and Bay of Plenty regions.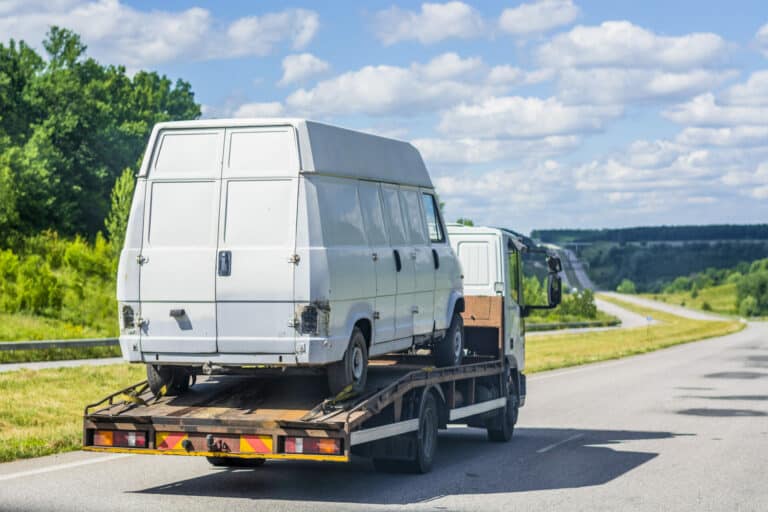 Removal service because your vehicle has broken down
You can't always wait for the tow truck to arrive if you have a roadside breakdown and need to have your car removed. Instead, you might need to call a cab or a friend to pick you up if you have children with you or if you need to get to your destination soon. This will allow the tow truck to come and take your car without you having to be there.
To make the process considerably safer and easier, take the following actions before you leave your car for the tow truck: this is the subject of our discussion.
Safety First
Depending on what is happening to your vehicle, your main priority should always be to put you in the safest situation possible. With little or no time to respond, depending on the defect, you could only have enough vehicle momentum to push you off the road. Consequently, attempt to veer to the side of the road or the shoulder and park far from the traffic because it is safe.
After coming to a complete stop:
Turn your wheels away from the road and engage the hand brake. If you can't get off the road, don't get out of the car to push it.
Stay put and look for assistance. If you can't get the object off the road, don't get out of the car to push it.
Regularly look for assistance.
Make a call for roadside assistance
Roadside assistance providers might essentially stop this from happening. Whether through your insurer or a third-party provider, they will help you with tire changes, transport you to a gas tank, jump start, or tow services. Let the operator know if you're stopped in the middle of the road. If they're aware that your condition is urgent, they will typically send a car right away.
Making a Police Call
Let the local authorities know if you see safety issues or causing traffic problems. Tell them where your car is and that you have called a truck to return and push it.
Take away all valuables
Remove all valuables from your car, including your wallet, car titles, and other vital papers. In case the towing professional needs them to put your car in neutral to transfer the vehicle securely, lock your vehicle and leave the keys in a specified area.
Make an insurance company call
Inform your insurance provider that you are doing it alone as your car waits to be towed by the firm. Have the contact information for the car mover on hand to help your motor vehicle general agent keep track of when your car was transferred to a towing specialist's car.
Be Visible, Both You and Your Vehicle
Turn on your hazard lights, hang a bright shirt or piece of cloth from a window, and keep the headlights on to make your car visible to other motorists and your tow truck driver. Open the hood to alert other cars that your vehicle is broken down. This will cause them to slow down, so they don't hit your car.
You must make your vehicle visible to other vehicles after moving it to the safest location. Taking these precautions may ensure that other motorists know your predicament and have plenty of time to give you the required distance.
Turn on your hazard lights regardless of whether you can move your automobile off the road. This button may be on the steering wheel or in the central console.
Evaluate the issue
You should avoid getting out of the car to investigate the issue. Instead, the passenger-side door or the door that faces away from the road should be used to exit, provided you are sufficiently off the road and in a secure location. Before assistance arrives, if you have a chance to inspect your car quickly, keep an eye out for the symptoms listed below.
Make Contact With the Neighbourhood Mechanic
Before calling the car removal service, you should contact any nearby garage. You might receive elementary assistance in resolving the problems. They can even assist you in getting the vehicle off the road and guide you on what to do next.
Call the towing service
You must let the towing company know if you aren't in the car when help arrives. Then, when the driver of the tow truck, wrecker truck, or motortruck approaches your vehicle, make a decision quickly and estimate how long it will take to carry your car to your home or another area.
The best scenario is for you to arrive for towing assistance with your vehicle. If you cannot do this, take safety measures to protect yourself and your vehicles until towing services remove them from traffic.
Final Thoughts
Numerous situations could result in your car breaking down while driving, including electrical, engine, gearbox, and tire issues. When it happens to you, it can be challenging to focus because so many scenarios are going through your mind. You might even find that you start immediately considering the expense and inconvenience of fixing the issue.
Selecting a roadside assistance service that will tow your car at any time is essential so that you can get it off the road, and offer a 24/7 service.
Every car reaches a point when using it on the road is neither practical nor safe. Additionally, you risk being fined or losing points off your license if it is not roadworthy. To prepare to remove your car after hours, study the options above.