Do you want to sell a damaged car? Are you facing a crucial situation with your car? Don't know what to do?
When a car gets into an accident and gets badly damaged, its worth goes down to such an extent that selling it is better than paying for repairs.
Perhaps, if you have insurance, you can get some remuneration and expedite the vehicle's restoration. But otherwise, it's better to sell the car to someone who needs it more than you. To sell a damaged car you need to keep a few important things in mind.
Who do you sell it to? How do you do it? These are some of the questions that I'll answer today in this article. I'll talk about them today in detail, so you can make the most out of your totalled vehicle.
So, without further ado, let's begin our journey.
In this article we will cover
Best Places to Sell a Damaged Car
There are so many places to choose from, when it comes to selling a damaged car. But which one is the best for you? That's a decision you have to make yourself!
Don't worry, I'll help out in this regard!
So, here are the best places to sell your damaged vehicle.
Auction House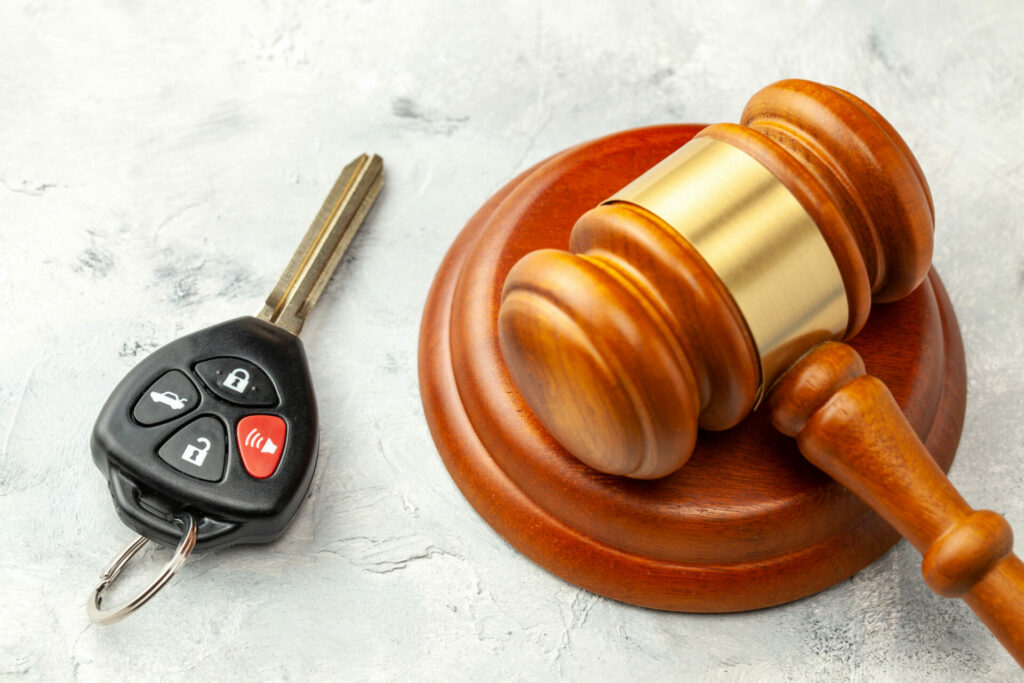 Several auction houses are operating in New Zealand and Australia. Some of them accept damaged cars and some don't. So, how can you be sure? Well, you can confirm by checking online on Google or by visiting the websites of any one of the auction houses you find credible. There you can sell a damaged car without worry.
However, you must be careful before selecting the right one. After all, you don't want to get ripped off by someone and lose even more money on a vehicle that is already a lost cause.
Pros
Easy to find online and access
Several options available
Cons
Might not offer the best price
Might not accept damaged cars
Privately and Online Marketplace

Another viable option is to sell your damaged vehicle on an online marketplace like Facebook or TradeMe. These places are full of potential buyers who are always on the lookout for the right car. If you are lucky, you can get your hands on such a buyer through online classifieds or newspaper ads and sell your car for a profit.
Pros
Thousands of potential buyers
Direct negotiation (no arbitrators)
You control the narrative and quote the price
Cons
Potential fake people/time wasters
Difficult to find the ideal buyer
Very unreasonable offers
Car Wreckers
Junkyards are heaven for selling damaged vehicles. Here you will find countless vehicles that are in a similar state to yours.
So, it's easy to get an idea of the price you can get for your particular car. A very good trick is to first visit several scrapyards and ask around for the spare parts for your damaged vehicle.
This way you can get an idea of the average price the wreckers are asking for your type of vehicle. You can use that information later to sell your damaged car.
Pros
The perfect haven for damaged cars
Easy to find a serious buyer
If you are careful, there are no chances of being lowballed
Ensure proper recycling procedures and disposal methods so as not to harm the environment
Cons
The price isn't negotiable or too flexible
You can't sway a wrecker to accept your narrative
Get Up To $10k For Old Vehicles
Enter your details and we will get back to you
NOTE: It's imperative that you research the market for your car and then quote a price. The same goes for when you are accepting a quote. The other party will always try to buy your vehicle at a price that suits them and not you. So, be careful and always make an informed decision.
Steps To Sell a Damaged Car
If you have decided to sell your damaged car, the following steps should help you make sense of the whole situation.
Step 1 – Find someone who'll buy your car:
The first step is the most important because it can determine how successful you'll be in selling your vehicle.
You can choose any of the options I mentioned above, like selling to an auction house, to a third-party broker, to a junkyard, or to a regular person.
Each buyer will present their own set of advantages and disadvantages. So, you must be careful and select the one that suits your situation and car the best.
Step 2 – Check the license and reviews of the company/buyer:
Don't easily settle for anyone, especially if their offer is too good to be true.
Make sure the company you're looking at is properly licensed and has a permit. If the company is not licensed, it's not safe to sell to them. They might not recycle or use their car properly and harm the environment
On the other hand, if you are selling to a person directly, you must ensure they are not wasting your time and are actually interested in buying the vehicle from you. So, you must check the company/person's reviews before moving further.
Step 3 – Get the quotes and compare:
The safest way to proceed is by asking all the potential buyers for quotes. This will help you compare the offers and land on the best possible price and buyer for your damaged vehicle.
Step 4 – Make the call:
The hardest part is over. All you have to do now is make the call and wait for a response.
Some buyers might offer to pick up the vehicle from you while others might require you to deliver it to them. It ultimately depends on the deal you make with the buyer. But I must say, it really helps if you can call a car removal service to get rid of your totalled vehicle. If you have the choice, you must try it out!
Things To Do Before Selling a Damaged Car
Now that you know how to sell a damaged car, you must know how to prepare it for the new buyer. Follow the steps below and you will never have any trouble:
Remove your personal belongings:
Since you have used the car for a long time, you surely would have kept your personal belongings there. Remove them all. Check all the corners of the car's interior in case you find something you lost long ago.
Paperwork and documents:
You will need all the required paperwork to give away the ownership of your car. Usually, the buyer can check with the NZTA. If you own the vehicle they can know immediately. So, just a photo ID should do.
Cancel the insurance:
If you have existing car insurance, make sure to cancel it. Otherwise, you might have to make some recurring payments.
Remove the plate:
You must also remove the license plate from your car by law.
Benefits of Selling a Damaged Car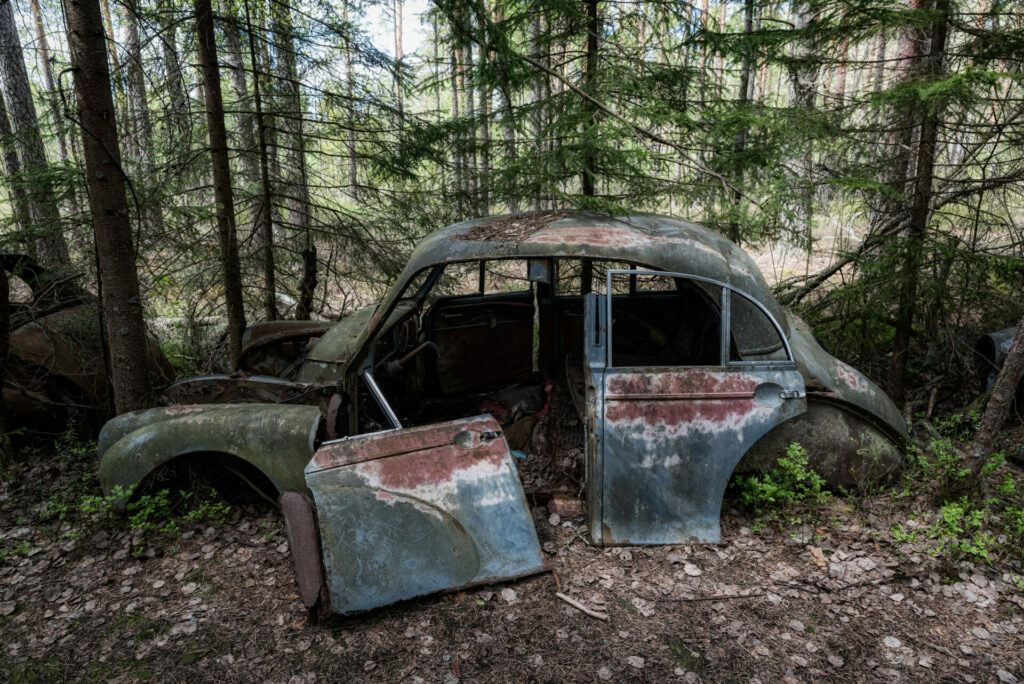 One man's trash is another man's treasure. But your trash doesn't have to be undervalued or worthless.
It can still reap some benefits, even in dilapidated conditions. Here's how:
Instant cash
Though the car has been damaged too much, there is still an opportunity to earn money if you sell it. Several schemes can get you cash for cars in Hamilton. They're beneficial for anyone looking for some quick cash.
Selling the parts
Even if the car is declared a total loss, you can sell its parts to get some consolatory money. Some parts are so useful and heavy that you can reuse them several times. In some cases, selling parts is more profitable than repairing.
A replacement will be safer
Replacing your old and damaged car with a new one will provide advanced safety features. You will feel more safe driving a new car instead of a damaged one.
Buying a new car
A new car is a blessing in disguise because you won't have to worry about it breaking down too often. You will not have to go to the garage regularly or spend your money and time on repairs.
Having peace of mind
There is nothing more important in this world than peace of mind. Just look at an unsold car! It can result in constant worry since you have to store it somewhere safe and protect it from decay. It's nothing more than a headache. Selling it can help remove your worries.
It is not illegal to sell a damaged car as long as the buyer has been informed of the damages. But you still have to inform the authorities and provide the relevant documents to the buyer for a successful trade.
If the car is repaired by a professional mechanic and you have complete knowledge of the work done on the vehicle, it is safe to buy one.
Conclusion
Now you know what you should do if you want to sell a damaged car, who you should sell your car to, and the steps you need to follow to get the best price. If you follow the information I provided above, you will never again be lowballed by a wily old fox.
The same goes for companies, wreckers, and auction houses. So, be careful and vigilant. Most importantly, do not forget to explore the market. The more you search around, the better chances you have of selling your damaged car for profit.