If you have heavy, junk machinery lying around uselessly, you might be wondering how to get rid of them. You have many options, and you can choose whichever fits you best. Here are all the ways you can get the machinery removed-
In this article we will cover
Sell to a buyer
If the machinery is still in pretty good shape, then you can try your luck at finding a buyer. Even if it isn't in good condition, you might still find someone out there willing to buy it. However, keep in mind that this is a lengthy and complex process.
You are the seller here, and you'll have to do everything starting from putting up the ad, finding a buyer, talking with them, meeting with them, negotiating prices, and so much more. And even after all that, you might not get the best price for junk machinery.
Sell to a scrap removal company
This is the best shot to find the best price for your junk machinery. Scrap vehicle removal companies don't care about the condition; all they want is the amount of reusable metal. And machinery, no matter how damaged and old, will have lots of valuable metal.
If you can find the right car removal company, you can complete the whole process of negotiating prices and selling within a few hours. You won't have to do anything independently other than making the call.
We offer services throughout the Waikato, Auckland, and Bay of Plenty regions.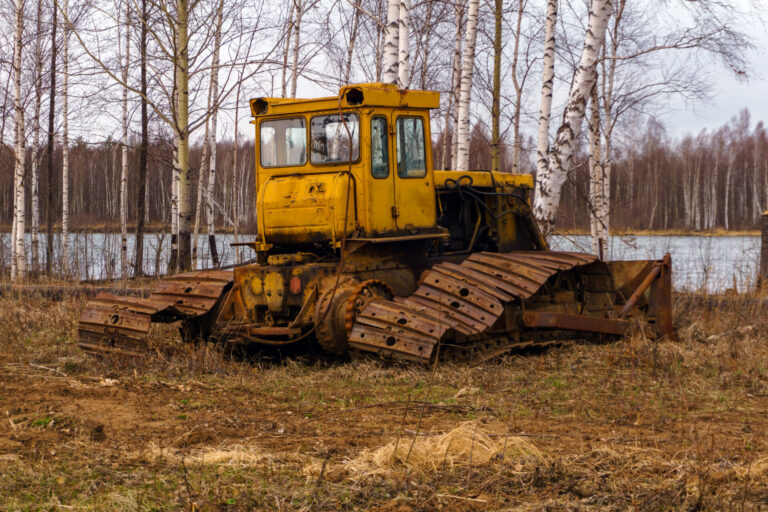 Trade it
Trading is also a valid option if you want to get new machinery in return for the old one. But for that, you must find a trustworthy dealer. And you must also know the rules of fair trade. Once you do, after agreeing to the deal, you won't have to do much anymore. The dealer will take care of most of the logistics.
Auction it
Do you have a lot of junk machinery lying around? If the machinery is valuable in the market, you can put them all up for auction. Putting them on auction ensures that you get a wide range of accredited buyers and will get a quicker return on investment or ROI. There is little risk of scams in the process, and you won't have to do much. It's good to keep in mind that you should never settle for an ROI below 50%.
Take help from a broker
You can partner up with a broker when it comes to selling your old machinery. Brokers know the exact value of these items, and they will be able to connect you with the most appropriate buyers. You basically have the chance to find the best buyers out there who'll be willing to offer you the fairest price for the machine. And since the broker will take care of the majority of the process, you'll save time and energy.
Donate to charity
Donating it to charity might be the best option if you're not looking to make any profit out of the machinery. Many charity organizations will gladly take the old machinery from you, which they will use for a noble cause.
We recently launched our new website and you can find the press release about it on Kiwi Press Release: https://pr.kiwi.nz/pr/mega-wreckers-limited-unveils-modern-user-friendly-website/